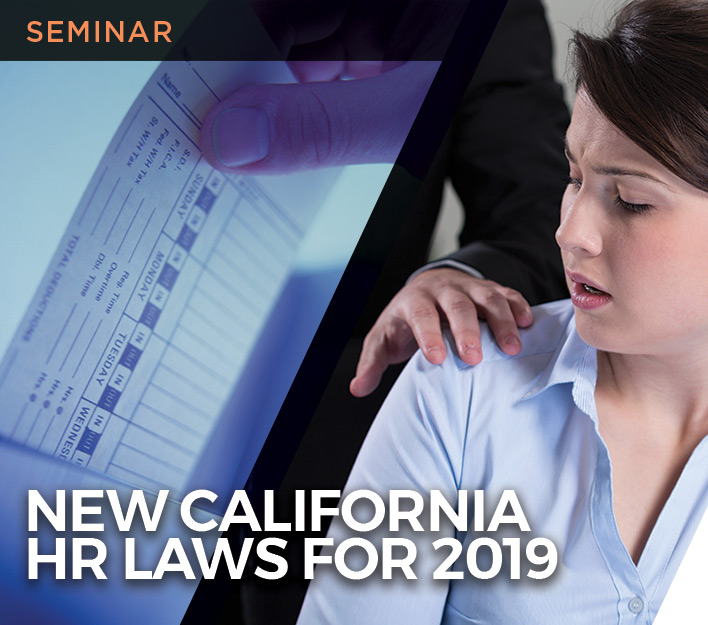 New California H.R. Laws for 2019: A Presentation to CFMA-member CFOs and Controllers
March 13, 2019 | 11:30AM—1:00PM | Hotel Karlan, a Double Tree by Hilton
Presented by Chad T. Wishchuk.
Join Finch, Thornton & Baird, LLP labor and employment attorney, Chad Wishchuk, when he presents to the membership of the Construction Financial Management Association.  This course will provide an overview of important new 2019 employment laws in California including:
DIR Enforcement of Skilled & Trained Workforce Requirements Begins January 1, 2019 
The Dynamex Case: The New Independent Contractor Test
Minimum Wage Increase
New Sexual Harassment Training Requirements
Off-the-Clock Claims by Workers and the De Minimis Doctrine
The session will look at recent developments in the law and workplace, how those developments may affect your human resource practices, and practices your company can implement to comply with those laws and reduce the risk of employee claims.
Learning Objectives/Outcomes?
Learn about new 2019 laws and recent legal developments affecting the workplace
Better understand California's wage and hour and employment laws, as well as how to avoid common pitfalls that expose employers to claims
Who Should Attend?
Construction industry CFOs and Controllers of general contractors, subcontractors, and suppliers.