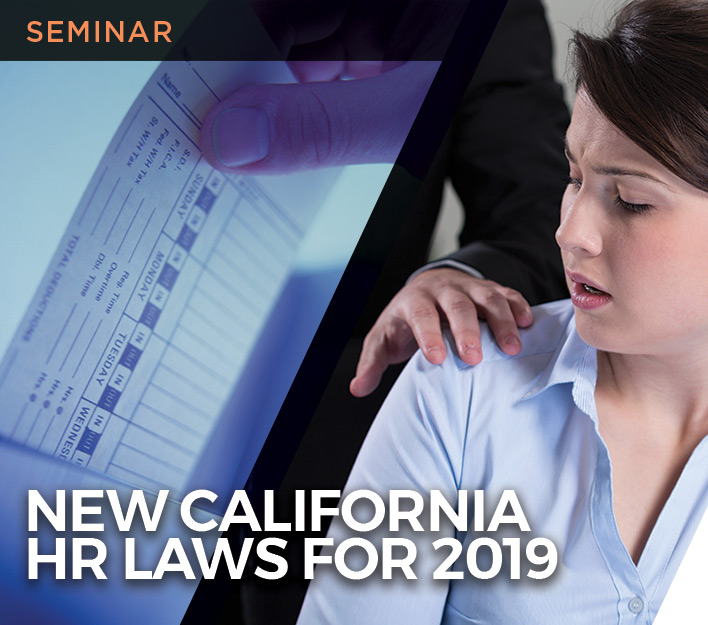 New California H.R. Laws for 2019
March 5, 2019 | 11:30am—1:00PM | AGC San Diego Chapter
Presented by Chad T. Wishchuk and Kathleen A. Donahue.
This course will provide an overview of important new 2019 employment laws in California including:
DIR Enforcement of Skilled & Trained Workforce Requirements Begins January 1, 2019 
The Dynamex Case: The New Independent Contractor Test
Minimum Wage Increase
New Sexual Harassment Training Requirements
"Off the clock" Claims by Workers and the De Minimis Doctrine
Learning Objectives/Outcomes?
Learn about new 2019 laws and recent legal developments affecting the workplace
Better understand California's wage and hour and employment laws, as well as how to avoid common pitfalls that expose employers to claims
Who Should Attend?
Business Owners and H.R. Professionals
Click to reserve your seat at this informative AGC San Diego legal seminar.