RESULTS DELIVERED, GROWTH PLANNED
In the years following our founding more than two decades ago, the firm focused exclusively on California's burgeoning multi-billion dollar construction industry and methodically amassed unrivaled experience in every facet of construction law.  Our attorneys earned a reputation for being well prepared and the respect of both the courts and opposing counsel.  It was the beginning of an enduring tradition for producing results for general contractors, subcontractors, and suppliers — many of which we continue to represent.
Today, Finch, Thornton & Baird, LLP provides a bona fide legal advantage to many of the most successful construction companies in the country.  And our ever-nimble firm has steadily expanded to meet our clients' growing needs.  Our legal expertise now includes construction and government contracts law, business and commercial litigation and transactions, labor and employment counseling and litigation, liability defense, insurance coverage, government and regulatory, real estate, intellectual property, and trusts and estate planning, administration, and probate litigation.
One thing that will never change, however, is the passion and commitment to achieving positive outcomes that Finch, Thornton & Baird brings to each and every engagement.
STRAIGHT ADVICE,
STRAIGHT AHEAD
The legal profession is prone to complexity.  The last thing a client wants is to be left in the dark or further confused and frustrated.  So you have our promise to explain your options, anticipated costs, timing, and alternative strategies in simple language — not legal mumbo jumbo.  This down-to-earth approach ensures that expectations are clear and channels of communication are open.  It goes a long way toward earning client trust and confidence.
Clients can also rely on us to match the complexity of your legal or business needs to the resources required.  It serves no benefit to have our valued clients feel that their needs are being "over-lawyered."  Bottom line: You get exactly what you need to accomplish your goals.  No more, and no less.
Finally, we believe in a proactive, straight-forward approach to achieve desired outcomes as quickly as possible.  We reject the model of other firms that tirelessly lob legal documents back and forth — all with the meter running — while moving no closer to resolution.  Rather, our attorneys are tenacious, yet respectful, with opposing counsel.  Our clients and their bank accounts are better off for it.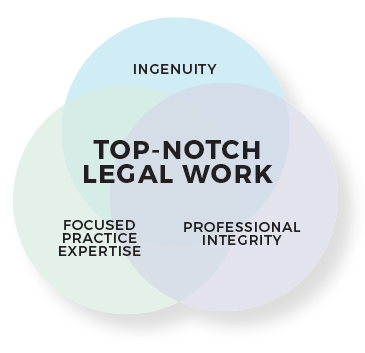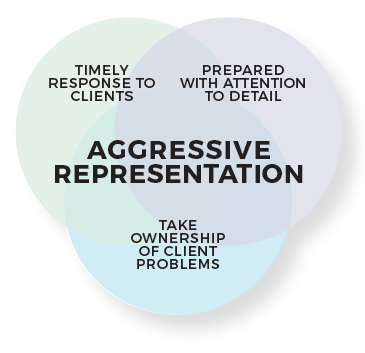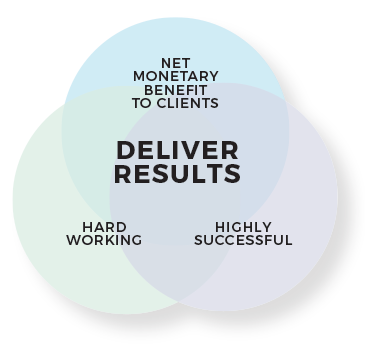 Deliver superior legal services at a fair cost in a timely manner to achieve a targeted result.
CONSTRUCTION
INDUSTRY
PARTNERSHIPS
More than simply maintaining "annual memberships," Finch, Thornton & Baird has been an active partner to the leading national and regional construction associations for more than two decades.  The firm's senior partners serve several organizations as board members or in committee leadership roles.  Partners and associates regularly donate their time and expertise to provide training seminars covering a broad range of construction law issues.  And the firm sponsors and participates in a steady stream of recreational and educational events aimed at bringing us together with the people and companies that rely on us most to understand their business challenges and effectively manage their legal needs.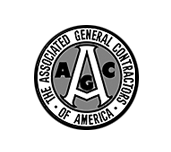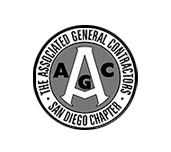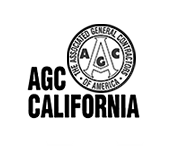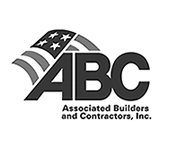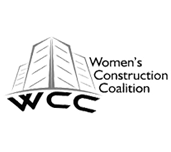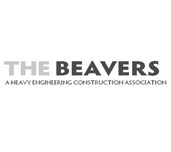 BREADTH OF
PRACTICES
Finch, Thornton & Baird litigates cases throughout California, Arizona, Colorado, and Nevada.
We also have attorneys admitted to practice in the following state courts: California, Arizona, Colorado, Nebraska, Nevada, New Jersey, New York, Pennsylvania, and Utah.
Plus, the firm has structured cross-border business transactions and represents several Canadian based businesses in their U.S. matters.
Finch, Thornton & Baird has received Martindale-Hubbell's highest rating in recognition of the firm's professional excellence and highest level of skill and integrity.  You will also find us listed in the exclusive Martindale-Hubbell Bar Register of preeminent Construction and Employment lawyers.
Looking for a Super Lawyer?  Many of our attorneys have earned Super Lawyer distinction, including some for as many as 15 years.  In fact, our attorneys are regularly recognized by leading legal reference organizations nationally.