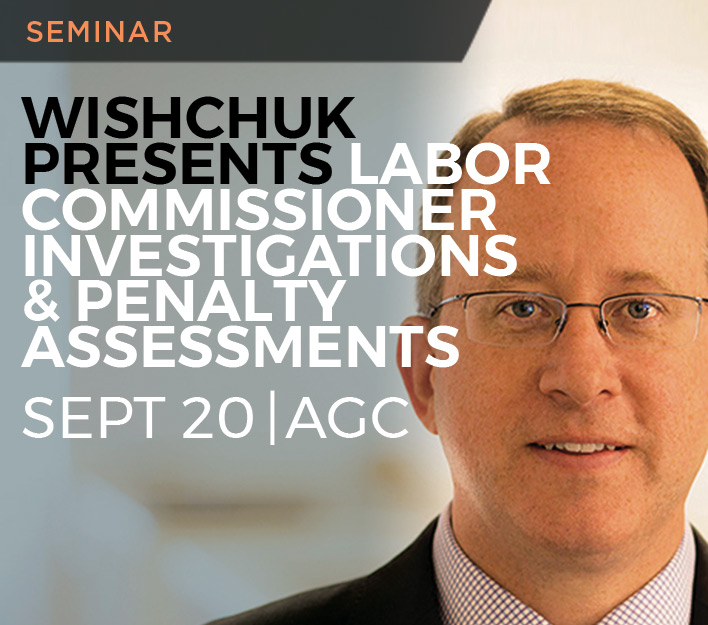 California Prevailing Wage Law Basics: Labor Commissioner Investigations & Penalty Assessments
Presented by Chad T. Wishchuk.
Labor Commissioner investigations – and corresponding penalty assessments – are steadily on the rise. This course will review the basics of California prevailing wage law, including common pitfalls to avoid.
Better understand Labor Commissioner investigations, potential penalty assessments, and what you can do to limit your exposure for assessments and penalties.
Better understand what the California Prevailing Wage Law requires.
Know common pitfalls to avoid.
Who Should Attend?
Business Owners, HR Professionals, Payroll Managers