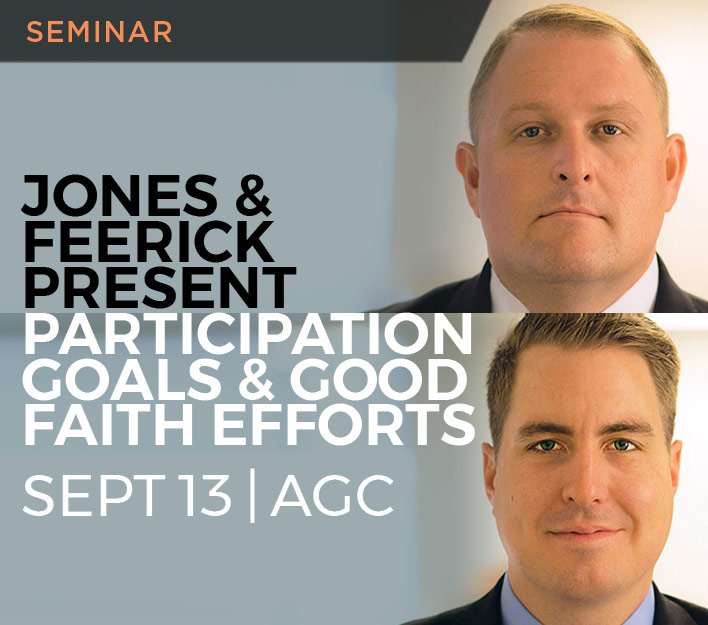 Participation Goals and Good Faith Efforts
Presented by Dustin R. Jones and Thomas F. Feerick Jr.
Participation goals and good faith efforts in public contracting are becoming the rule rather than the exception.  At the same time, answering the question "What counts" has become ever more complex.
Is this supplier performing a "Commercially Useful Function?"
Does that supplier qualify as a "regular dealer" of these particular items?
Are these issues of bid responsiveness, bidder responsibility, contract performance – or all three?
What qualifies as a "Good Faith Effort?"
How do I manage performance to meet my bid-day commitment, and what are the potential consequences if I fail?
The goal is unrealistic – what should I do?
Should I submit GFE documentation even when I met the goal?
How do I encourage tier participation?
This course covers these questions and more.
Learn strategies to meet the goal.
Learn how to submit bullet-proof Good Faith Effort documentation.
Learn how to manage the work to comply with the bid-day commitment.
Who Should Attend?
Contract Administrators and In-house Counsel